Are you looking for a quality concrete polishing company in San Diego? If so, then you've come to the right place. In this guide, we'll provide you with all the information and advice that you need to find the best concrete polishing company for your needs.
We'll cover what exactly is involved in concrete polishing, how to choose a reputable contractor and tips on getting the best results from your project. So if you want beautiful floors or surfaces that will last for years to come, keep reading!
Researching Concrete Polishing Companies in San Diego
Once you've narrowed down your list of potential concrete polishing companies in San Diego, it's important to do some research into each one. Look at their previous projects and read any customer reviews or testimonials they may have. Ask the company for references from past customers who can provide feedback on their service quality and results. Make sure that they are properly licensed and insured, and that their employees are certified to do the job.
It's also important to ask questions about the different types of concrete polishing services they offer and how long each type takes. Make sure that you understand the estimated cost of each service as well as any warranties they may offer in case there is a problem with the quality of the work. Additionally, ask about any additional services they may offer, such as sealing and staining, to give your polished concrete a unique look.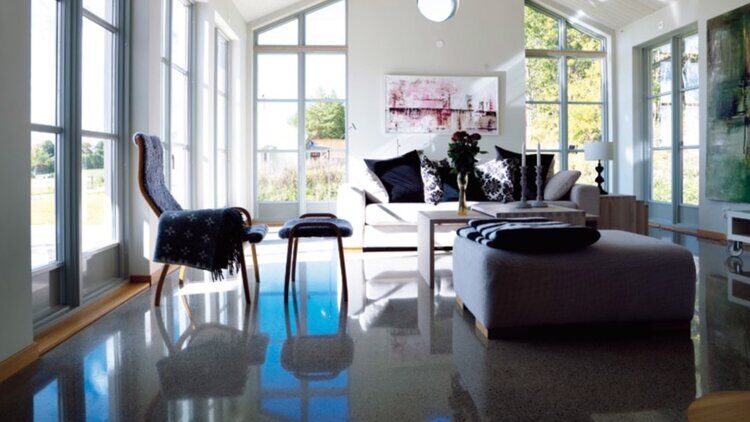 Questions to Ask Potential Concrete Polishing Companies
When you're looking for a quality concrete polishing company in San Diego, there are some questions you should ask to help narrow down your choices. Here are the top five questions to ask potential concrete polishing companies:
How long have you been in business?
Experience is essential when it comes to high-quality concrete work. Ask about their experience, and also ask to see work samples from projects they have completed. Being able to see a few portfolios of their work can help you decide if you want to hire them.
Are you licensed and insured?
Make sure any company you consider is properly licensed by the state of California and has up-to-date insurance B coverage. This will help protect your property in case of an accident or damage during the project. A license also ensures that the company is following all local and state rules for concrete polishing.
Do you provide a guarantee?
Ask about any warranties or guarantees that the company offers for their workmanship. This will help protect your investment if something goes wrong after the job is completed. Companies that offer a warranty are more likely to stand behind their quality of work and be more reliable than those that don't.
What type of equipment do you use?
The right tools and equipment are essential to ensure a quality job, so make sure the company has the proper tools for your project. Ask about the types of machines they use, as well as any other tools they may need.
Can I get a free estimate?
Finally, ask if the company offers free estimates before you hire them. A free estimate will give you an idea of what the project will cost before you commit to anything, and it can help you find a better deal if needed. Be sure to get all of your quotes in writing so you can compare them more easily.
By asking these questions, you can get a better idea of the quality and experience level of the company before you hire them for your concrete polishing project in San Diego. With this information, you can make an informed decision about which company is the best fit for your needs.
Factors to Consider When Choosing a Concrete Polishing Company
When looking for a concrete polishing company in San Diego, there are certain factors you should consider to make sure you get the best service and quality results. One of the most important considerations is experience. A quality contractor should have significant experience in concrete polishing and related services, as well as knowledge of different types of machinery and techniques they can use to get the job done properly.
It's also important to look for a company that offers a wide range of services. This allows you to pick and choose the services that best meet your needs, while also ensuring that they can handle any unexpected issues or problems.
You should also make sure to research the company's reputation in the industry. A reputable contractor will have a positive track record of successful jobs and satisfied customers. Don't be afraid to ask for references from previous customers so you can get a sense of the company's work and customer service.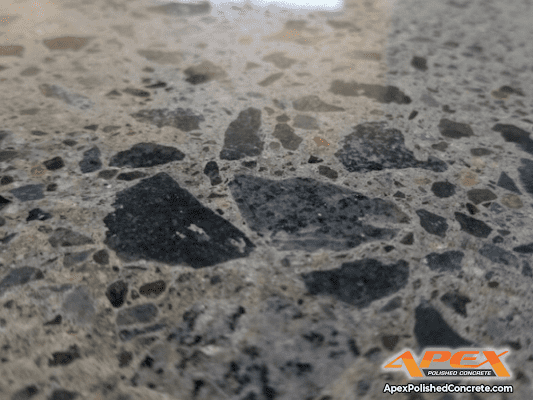 Final Steps Before Hiring a Concrete Polishing Company
Once you have come up with a list of potential contractors, it is important to take the necessary steps to make sure that the contractor you hire will provide quality concrete polishing services. First and foremost, make sure to inquire about any qualifications or certifications that the company holds. This can give you an indication of the types of services they are capable of providing.
Next, be sure to ask for references from past clients. This will allow you to contact individuals who have worked with the company and can offer their own personal experiences with them. This can give you a better idea of what kind of work the contractor is capable of providing and if they meet your standards for quality.
Conclusion
Hiring a quality concrete polishing company in San Diego can be a daunting task, but it is well worth the effort. By taking the time to carefully research potential contractors and ask important questions, you can ensure that you get the best service and results for your project. With the right contractor on your side, you'll have beautiful and durable results that will last for years to come.
Here at APEX Polished Concrete, we have years of experience in the industry and a commitment to quality work. Contact us today for more information about our services and to get a free estimate for your project! We look forward to helping you bring your concrete polishing dreams to life. Get started now and see the APEX difference!